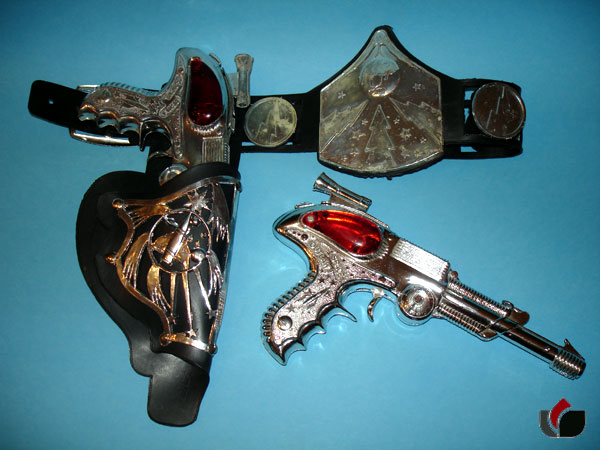 Pistola Espacial with Holster 60"s
This unusual holster set was made in Spain in the 60's. Actual name on gun is Pistola Espacial. It is essentially the same die cast metal gun as the English Space Outlaw.
The holster is very rare and this Spanish version of the gun is much harder to find than the English version.
The Set originally came in a window style box with amazing art work and was called Los Invasores.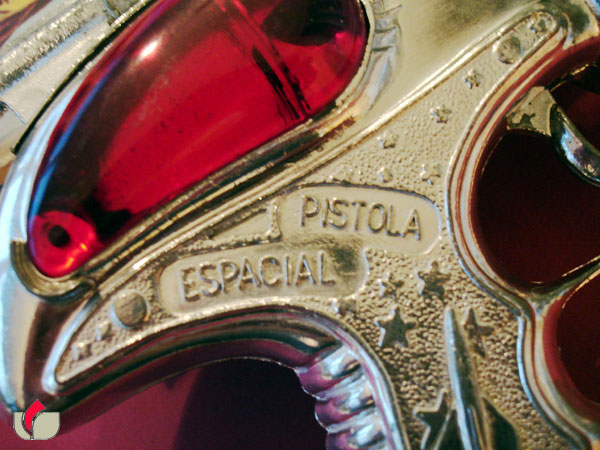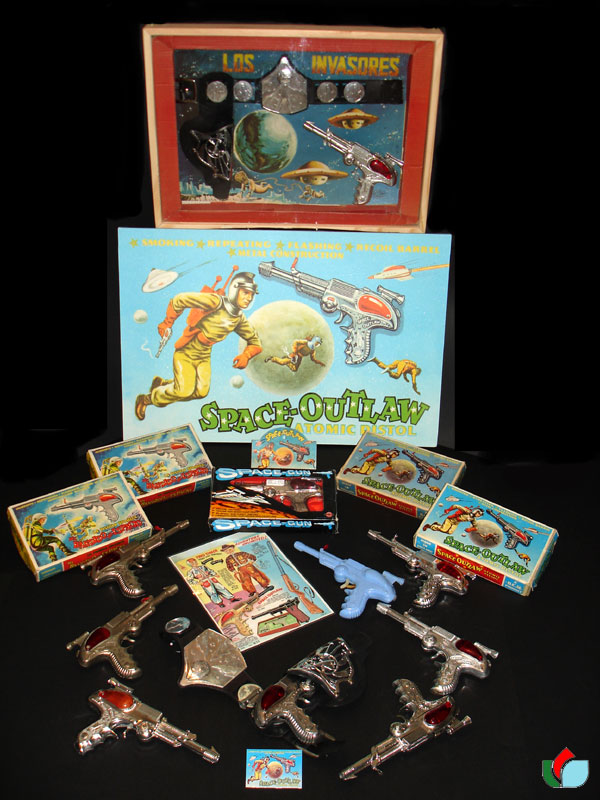 © Dream-Tintoys by Moko-Man [2023]